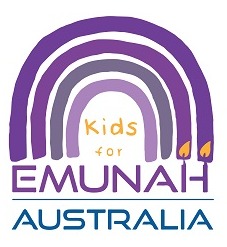 Welcome to Kids for Emunah!
Your opportunity to help kids in Israel who need special care and support
Sometimes children cannot live with their parents in their own home so they live together in Emunah Children's Homes. Emunah helps give these children a secure and loving place to grow up and just be a kid. They go to school, participate in after-school activities, celebrate Shabbat and chagim as well as birthdays together – just like you! The children are also given the support they need to overcome their challenges and become happy grown-ups. There are five Emunah Children's Homes in Israel and together with day care centres, schools and other programs, Emunah helps over 10,000 children and young adults every year!
Generous people around the world donate tzedakah (charity) to Emunah to help these children. As Jewish people we know about the importance of sharing with others and caring about each other. Each one of us can make a difference to the lives of children who need extra help and support.
Learn More About Our Mission Here
What can I do?
Kids for Emunah is about kids helping kids.
Come volunteer at one of Emunah Australia's fundraising events
Create your own tzedakah project or event. It can be as big or small as you like!
Join Kids for Emunah by signing up below and you will receive your own Kids for Emunah pack to inspire you on your fundraising journey. You will also be kept up to date with volunteer opportunities during the year.
Some fantastic fundraising ideas run by kids have included an origami stall and dog treats sale. Get your friends together, get creative, use your special skills and think of ways you can help support kids in Israel! Please click here to register your project.
Be a part of our community and make a difference to the lives of other kids!
Sign up for Kids For Emunah now!